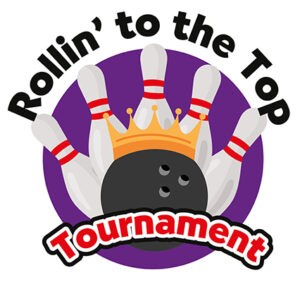 $3,000 Youth Scholarship Challenge
All GLAC USBC youth leagues are eligible to participate in this scholarship challenge. The Greater LA County USBC will donate the Scholarship payouts to the top 5 Boys and Girls finishers.
Saturday, July 13, 2024
12:00pm
CAL BOWL
Lakewood

DOWNLOAD ENTRY FORM (pdf)
Deadline to enter: JULY 6
Entry fee:
$15.00 per person
BOYS

1st − $500
2nd − $400
3rd − $300
4th − $200
5th − $100

GIRLS

1st − $500
2nd − $400
3rd − $300
4th − $200
5th − $100
QUALIFYING
Using the cut-off date of May 31, 2024, we will calculate the highest PINS OVER AVERAGE (POA) compared to the highest average from the previous 2022-23 season.

New bowlers can compare their entering average with their final May 31

 averages to see how much they improved.

The top 5 boys and 5 girls from each youth league will qualify to enter this tournament
TOURNAMENT
Three games bowled on the same pair of lanes

Entering average:
Highest 2023-24 Winter USBC certified book average; If none,
Highest current league average, minimum of 15 games.
Highest PINS OVER AVERAGE (Boys & Girls) will determine the winner

Scholarships awarded to the top 5 bowlers (Boys & Girls). Scholarships will be held with USBC SMART Account #11334, (800) 514-2695 x8292.
Please submit the league sheet dated as of June 3. Averages including May 31 should be calculated on the league sheet.
NO OUTSIDE FOOD ALLOWED INSIDE THE CENTER.
Please be respectful of the hosting center's rules and guidelines.
---
MAIL TO:
GLAC USBC – ROLLIN' to the TOP
3673 Industry Ave #102
Lakewood, CA 90712
(562) 426-2030 • Email: [email protected]
ENTRIES MUST INCLUDE BOWL.com AVERAGE PROFILES

DO NOT MAIL AFTER JULY 6
Make check or money order payable to: GLAC USBC
Paypal: [email protected]
Zelle: [email protected]
Entry forms and profiles required for all online payments.