2022 SOCAL QUEENS TOURNAMENT
OPEN TO ALL USBC FEMALE MEMBERS
Sponsored by

Saturday, September 24, 2022
CAL BOWL
Lakewood
$5,550 total prize money awarded
CONGRATULATIONS REPEAT CHAMPION
STEPHANIE ZAVALA!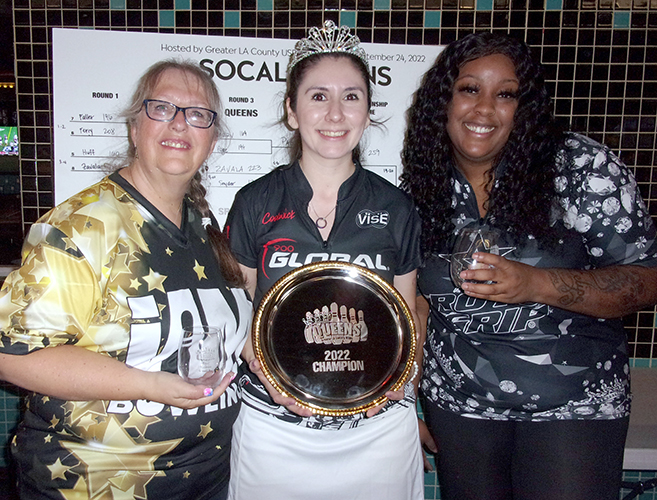 2nd place Michele Carter (Sr Queens Champion), Overall Queens Champion Stephanie Zavala, 3rd place Jasmine Thurton (Princess Champion)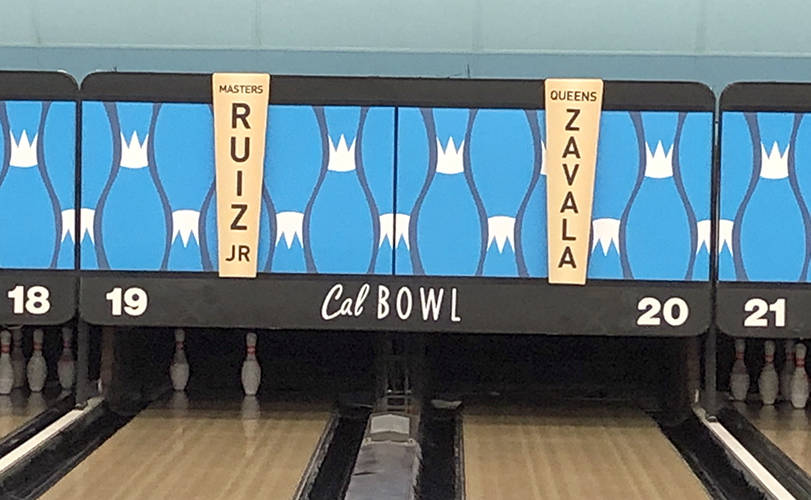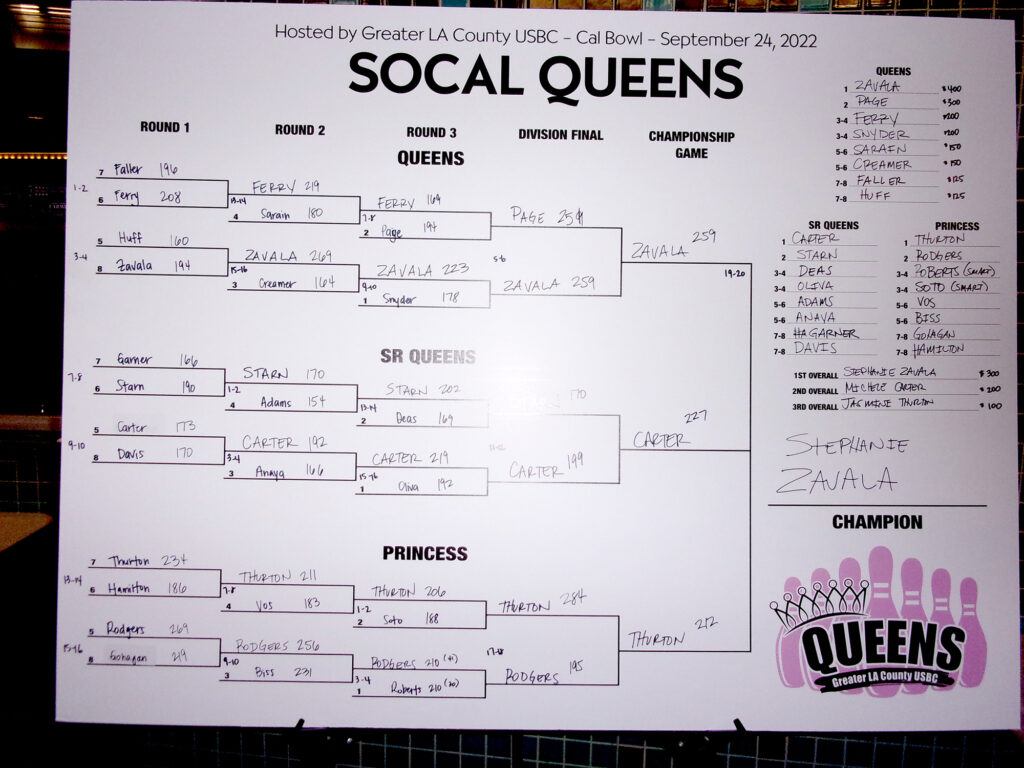 Queens Qualifying
Queens Final Payout
PRIZE MONEY AWARDED TO THE TOP 8 IN EACH DIVISION
**Divisions may be consolidated depending on the number of entries per division.
Any division changes will be made prior to the start of competition.
---
**THREE DIVISIONS:
• QUEENS (SCRATCH)*
• SENIOR QUEENS (HANDICAP) Aged 50+
• PRINCESS (HANDICAP)* 194 Average & Under; Hdcp: 90% of 195
*Youth are eligible to participate with signed USBC scholarship waivers.
---
QUALIFYING: Six games total, moving pairs each game. 
BRACKET FINALS: The top eight bowlers in each division will advance to the Finals bracket. Champions will be crowned in each division.
OVERALL FINALS: The three champions will bowl a one game match to determine the overall champion of the tournament. Handicap (90% of 195) will apply for the Handicap and Senior champion.
---
Contact Andre at (323) 252-7904 or
Email: [email protected] with any questions