Larry Worrall, Southern LA County USBC Past President Passes Away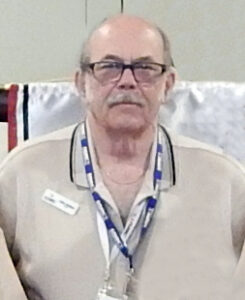 In true Larry fashion, he didn't tell anyone that he was sick – including his family. Not wanting them to worry, he battled by himself fighting lung cancer, diabetes and some other medical issues. He passed unexpectedly on September 24, 2021 just one day after coming home for hospice care. The funeral will be held on Thursday, October 28 at 1pm. Larry served in the Navy and will be laid to rest at the RIVERSIDE NATIONAL CEMETERY, dedicated to the interment of US military personnel. The address is 22495 Van Buren Blvd, Riverside, CA 92518, (951) 653-8417. There will be a Celebration of Life held immediately after from 3-6pm at the CITY OF LA PALMA RECREATION & COMMUNITY SERVICES, 7821 Walker St, La Palma, CA 90623, (714) 690-3350. The family, especially his wife Wanda, would love to hear great stories about Larry at the Celebration.
Larry was past President for the SLAC USBC from 2008–2014. He was also very active on the California USBC Association as a Director and just recently as 1st Vice President. He organized and ran the California State Singles Tournament and was Chair of the California BVL. We cannot thank Larry enough for his service to our organizations (both local and state) and to the bowlers. He was extremely dedicated to our great sport of bowling and will be dearly missed.