It's Official! Southern LA County USBC and North LA County USBC have merged into one new association for the new 2021-22 season starting on August 1, 2021.
The new organizational meeting was held on JULY 18 at the new office in Lakewood. Many items were voted on, but the main item was our name.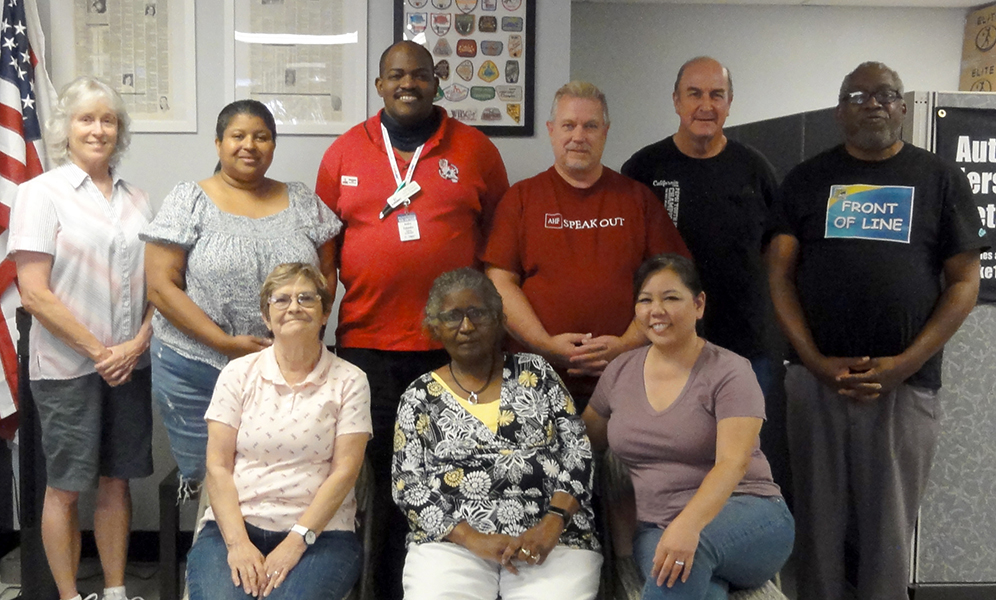 Back: Chris Drew, Patrice Bradley, Andre Eubanks, Eric Ott, Tom Leigh, Otha Stubblefield
Front: Gladys Stevenson, Yolanda Greene, Lynn Matsubara
We have some exciting news… as of August 1, 2021, the newly merged GREATER LA COUNTY USBC will be official!  On July 18, 2021, Southern LA County USBC and North LA County USBC officially met to vote on the by-laws and the board of directors for the new organization. Thank you to everyone that attended our meetings and voted to make this historical move forward. This progressive change will provide economic efficiencies, larger tournament opportunities, and membership cost savings through the removal of transfer fees between the two associations.  Leagues and awards will still be processed like normal, and we will still run our local events. More information about association events for the upcoming 2021-22 season is forthcoming. Download the GLAC USBC Merge Information Flyer
The GLAC USBC board is President: Andre Eubanks; Vice President: Tom Leigh; Youth Vice President: Miranda Emery; Association Manager: Lynn Matsubara; Directors: Christine Drew, Eric Ott, Gladys Stevenson, Yolanda Greene, Maria Bacos-Labayan, Patrice Bradley, Ron Range, Lynn Matsubara and Otha Stubblefield.